MRK Name pending Click the name for pedigree. inbreeding % etc.
SOLD.
Gracie has gone to Belmark who opted not to pay the 50% balance owed for her. It is such a shame that a lovely puppy with her pedigree and looks will be lost to the Sheltie breed since she will not be registered. I guess that goes to show you there is no one trustworthy left in the world(unless you live in Texas or British Columbia). Her papers are available to anyone who cares to pay the balance owed...
Heights: 7 1/2" at 7 weeks, 9" at 9 weeks
Pictured at 9 weeks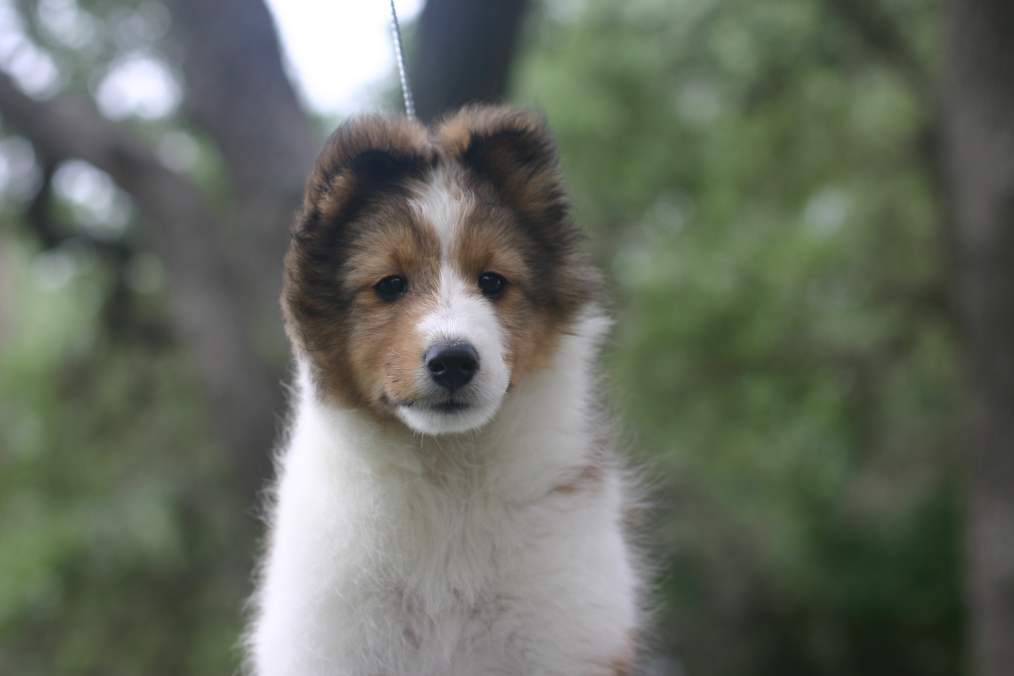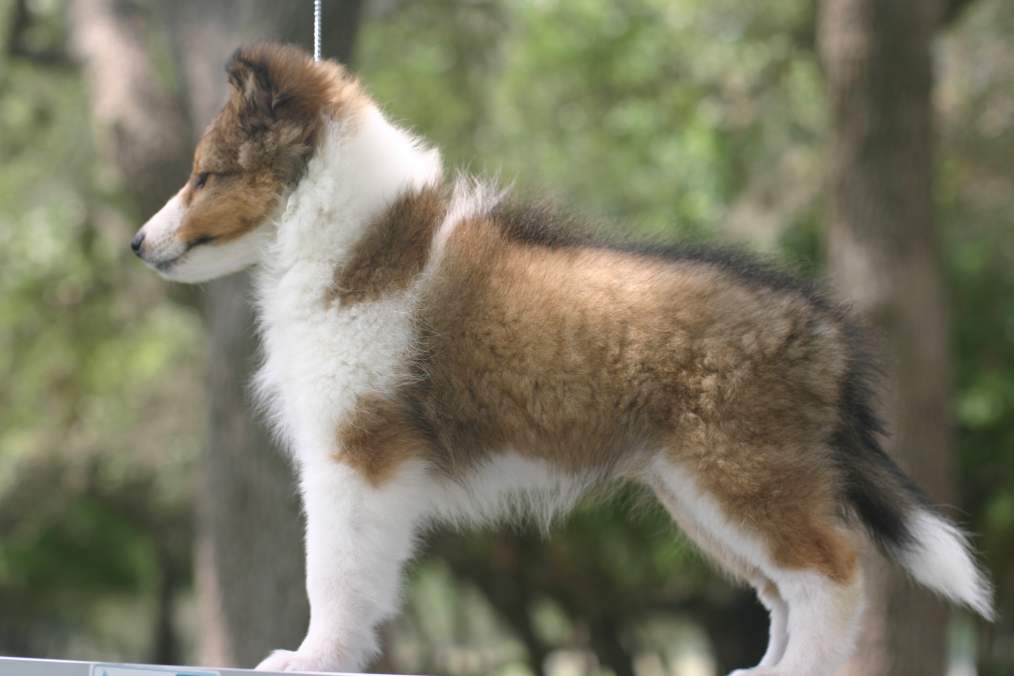 12 weeks: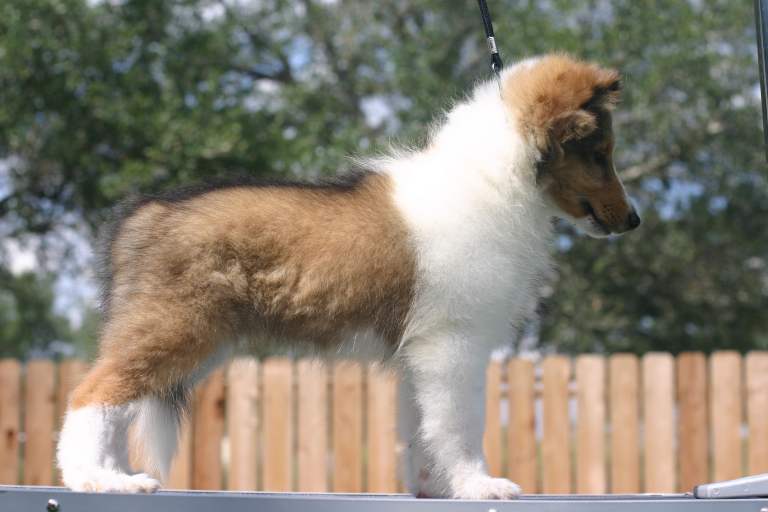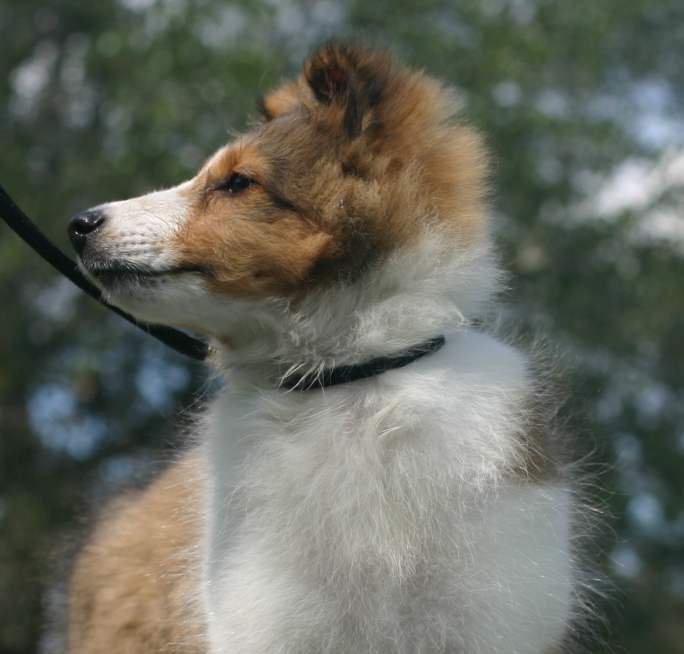 Just turned 3 months, pictured below relaxing before her first show, an AKC sanctioned B Match where she won BOB and Group 1st!
Nice little self stacking girl: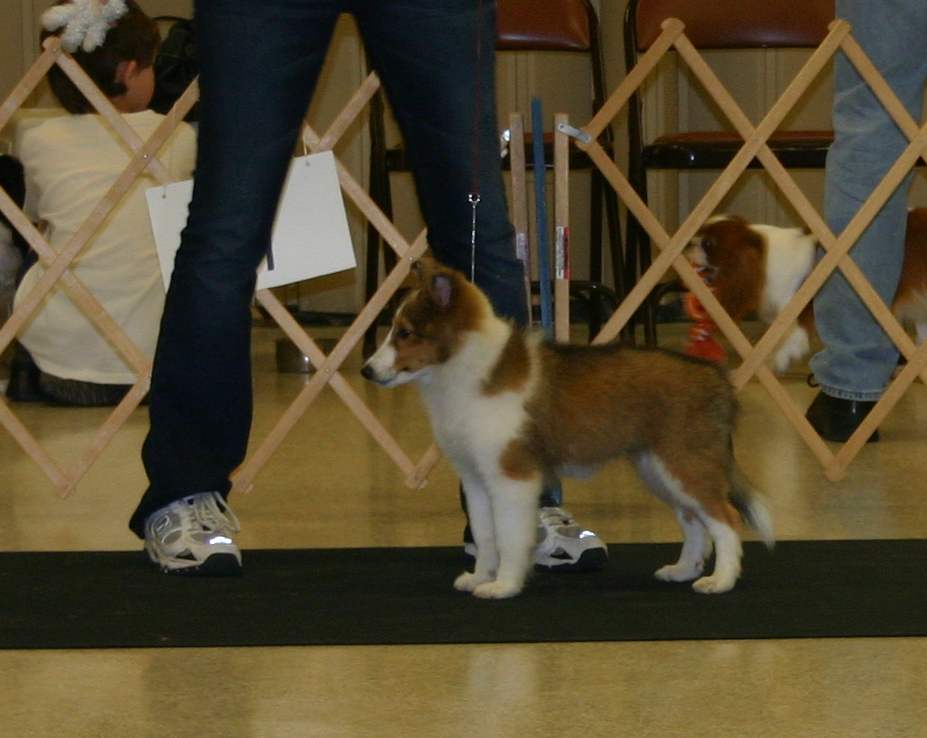 And movement to spare: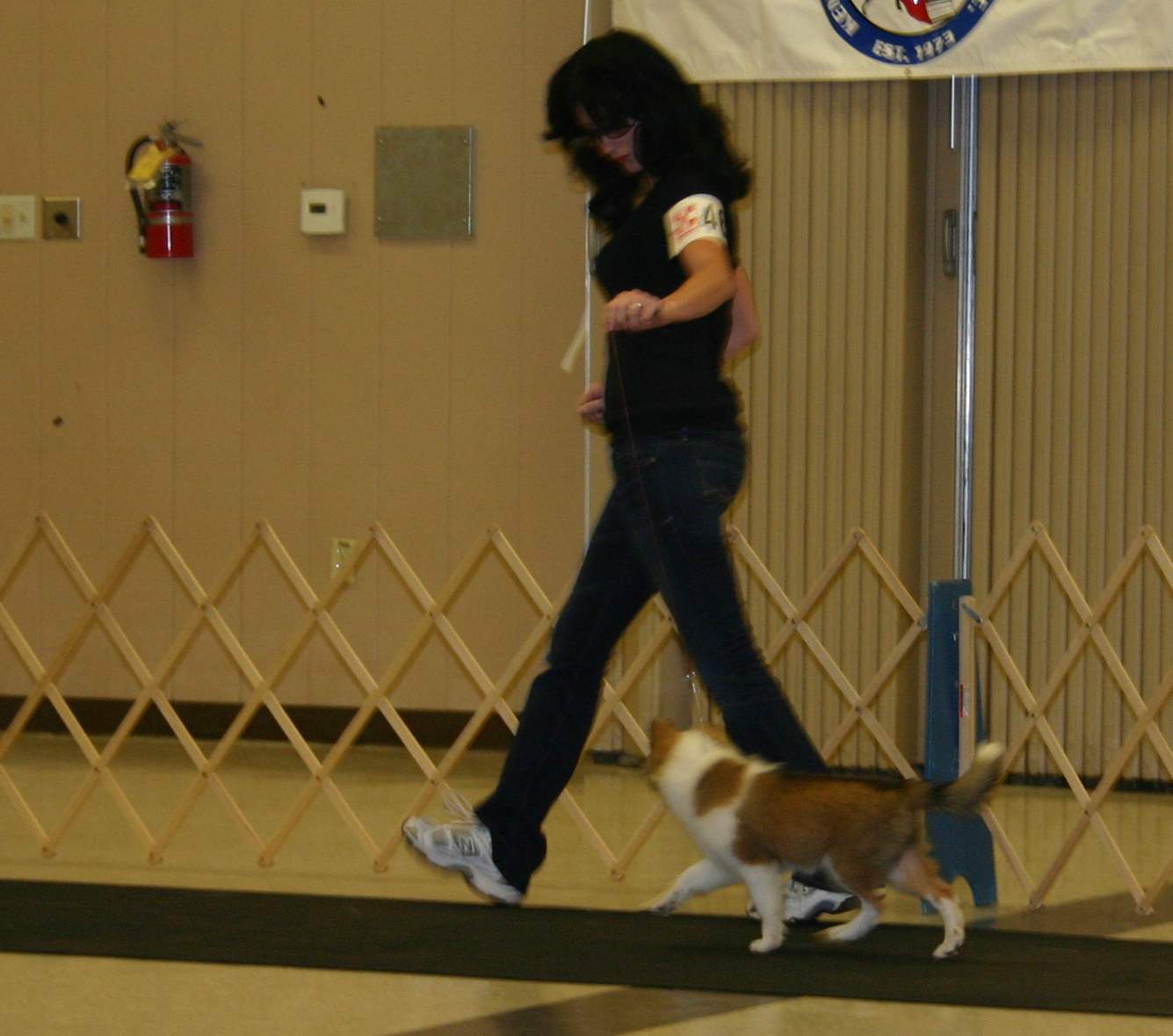 Six weeks old and out for a stroll: