Registered Percentage Lowline starter package!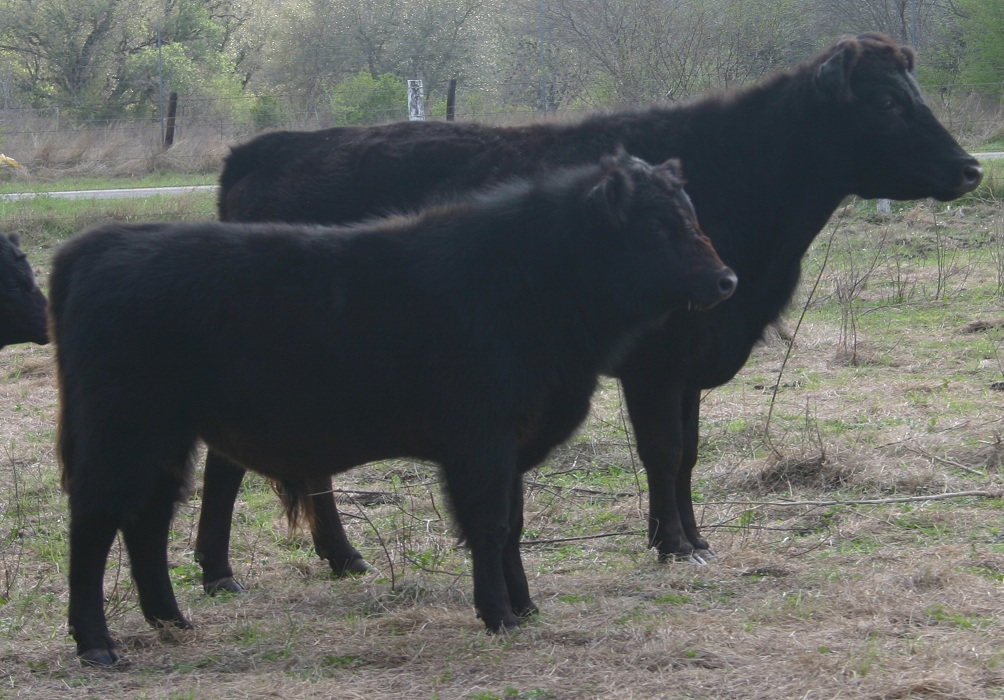 We are offering a package of 3 50% cows, 2 75% heifer calves and one 75% bull calf. The bull calf and his mother are pictured, we can take pictures of the others. These are high quality cattle with excellent pedigrees. The cows are 50% lowline and 50% dexter, which means all the cows will stay true to lowline frame size. This is a great way to start a grassfed herd at a low cost. Package is priced at $5000. If you are interested in only some of the cattle, please inquire for indivual pricing,
All of our percentage lowline cattle have been grass fed exclusively!
We are located near Berclair, Tx
Click Here to email us
Stallions
Mares
Foals
Sales
Links
Art