Our first 2008 foal is here!
Foaled 05/08/08
Mariahs Divine Finale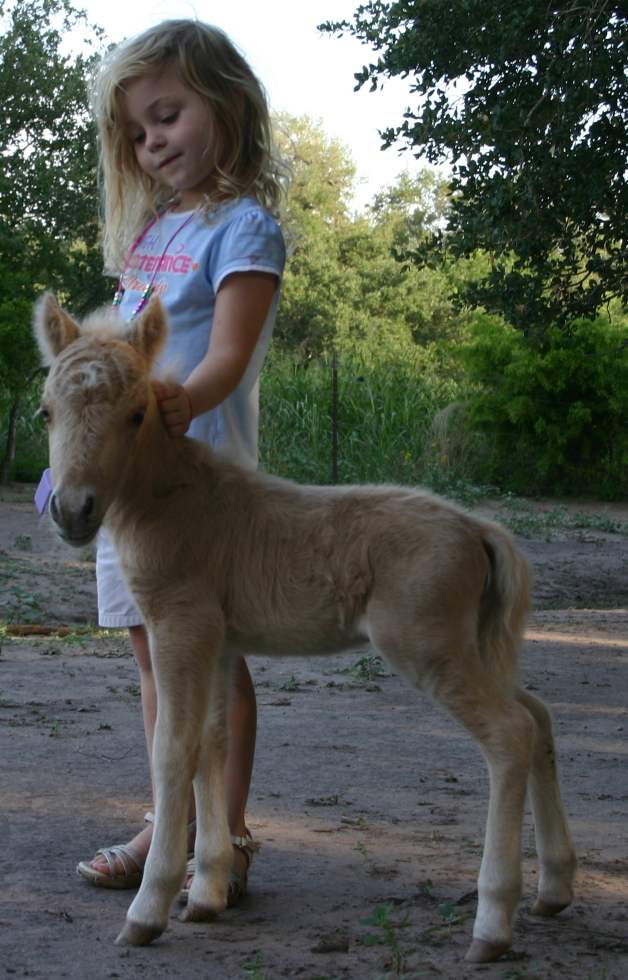 Pictures taken the day he was born...
He is a gorgeous palomino colt with a star, and both eyes are currently blue. I haven't decided if he has any socks. He has pink skin around his eyes and I suspect he will end up with some appaloosa roaning. All four hooves are light...
Why the name? He was born during the week of my college finals and right before our pinning ceremony and my graduation. He is also the first and probably last palomino colt that will be born here by Vinnie( since he has aquired a new harem of mares elsewhere....). I may change his name later. I am very pleased with this boy and he may be joining our junior herdsire roster as he matures...
Sire: Divine Equines Chocolate Divinity 29.25" cremello
Dam: Mariahs Triple Silhouette 30" sorrel pintaloosa
You may click on each horses name to learn more.
We are located near Berclair, Tx
Click Here to email us
Stallions
Mares
Foals
Sales
Links